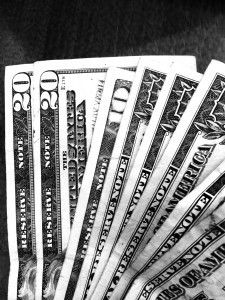 A new story released by CNN.com reports that more than 40% of couples disagree on how much to spend during the holidays and that arguments about money are the top predictor for divorce. A link to the full story appears at the bottom of this post.
While these facts may not be "news" to many, it can help shed light on some issues facing couples going through a divorce in North Carolina. Specifically, these financial issues can relate to your claims or defenses for child support, post-separation support, alimony, and equitable distribution.
The attorneys at Miller Bowles Cushing are dedicated to your family law case and hope that you find the information and resources available on our website helpful. We understand the need to research all the issues you are facing, and the information we have provided is focused towards educating you about the child custody, child support, divorce, equitable distribution, alimony, and related laws in North Carolina.
Our clients should feel empowered to face the decisions that will arise during the course of their case. As trite as the saying may be, knowledge is power. By becoming a well-informed, educated person about the laws that apply to your personal situation, you will feel more prepared and ready to face the decision-making process. If you ever have questions about your case, or about what options you have for taking action, you should feel comfortable speaking with your attorney about those questions.
Our focused practice areas include premarital and prenuptial agreements, divorce, annulment, separation agreements, equitable distribution (property division arising from divorce), child custody, child support, alimony, post-separation support, mediation, alienation of affection, criminal conversation, wills, living wills, healthcare power of attorneys, stepparent adoption, non-stepparent adoption, domestic violence, and civil no-contact cases.
If you are facing any of these issues, Miller Bowles would be honored to meet with you to discuss your rights. Each case is unique, and our strategic approach to each case is equally as unique.
Call our office today to speak with a team member, and set up a confidential consultation with one of our attorneys. Call us at (704) 810-1400. We look forward to meeting you.