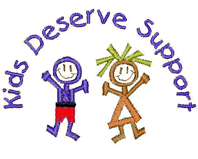 "Operation Support Your Child", a campaign to collect unpaid child support, resulted in the recovery of over $60,000.00 in overdue child support payments. Several North Carolina agencies joined forces for the campaign, which ran from Mother's Day through Father's Day. Court proceedings were initiated against 400 parents to address child support issues, 20 parents successfully negotiated a resolution of their child support issues, and 62 arrests were made for parents that failed to make their child support payments.
In most cases, North Carolina child support awards are based upon the reasonable needs and expenses of a minor child with a sharing between parents based upon incomes and other expenses. Many parents are dependent on child support for housing, food, and clothing for their minor children. When a parent fails to pay child support, it is the child that suffers. Accordingly, the State of North Carolina has a vested interest in enforcing child support awards and can take legal action, including jail time, against those who fail to pay child support.
If you have an issue of unpaid child support, please contact us at (704) 810-1400 to schedule a consultation.