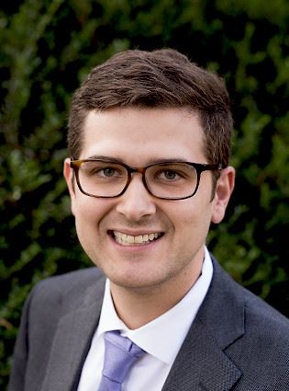 Miller Bowles Cushing attorney Brett C. Holladay has earned the distinctive recognition of becoming a North Carolina Board Certified Specialist in Family Law.
After completing five years of family law practice, Brett submitted himself to the specialization process by completing three consecutive years of Continuing Legal Education coursework averaging 15 hours per year.  He then asked ten attorneys for Peer References to give sworn confirmation of his knowledge of family law.  He then took a written exam, and was notified on November 20, 2019 of being named a Specialist.
According to the NC State Bar website, "Certification of lawyers as specialists by an objective entity and according to objective criteria fulfills the mission of the State Bar to protect the public by providing relevant, truthful, and reliable information to consumers of legal services. Certification helps consumers to identify lawyers who have experience and skill in a certain area of practice. Certification also helps lawyers by encouraging them to improve their expertise in particular areas of practice and providing them with a legitimate way of informing the public and other lawyers of this expertise."
To schedule a consultation with Brett today, please call our office at 980-321-5590.