 NC Alimony Factors
Popular opinion suggests there is a calculator or "set" amount of alimony, but that is not the case under North Carolina law. Instead, the Court utilizes sixteen (16) different factors that the Court can use to determine both the duration and amount of any alimony award. The Court has wide discretion in issuing an alimony award based upon the Judge's opinion and findings of fact.
North Carolina courts use 16 factors to determine alimony in a divorce:
Instances of marital misconduct
Earning capacity
Age and mental, physical, and emotional condition
Sources of earned and unearned income, including disability and social security
The duration of the marriage
One spouse's contribution to the education or earning power of the other
How one spouse's earning power will affect the custodianship of a child
Quality of living spouses experienced during the marriage
Education of each spouse and ability to train for employment to meet basic living needs
Debt and legal obligations of each spouse
Property bought during the marriage
Contributions as a homemaker
Relative needs of a spouse
Tax ramifications of alimony for both parties
Any other economic circumstances the court deems relevant
The current division of assets established for the divorce
To issue an alimony award, the Court must first determine there is a "supporting spouse" and a "dependent spouse" and that the dependent spouse is actually financially dependent upon the other for support or that the dependent spouse is in substantial need of maintenance and support. The Court may use the actual earnings of the parties or earning capacity to establish a supporting or dependent spouse.
How Does Marital Misconduct Factor in NC Alimony?
Marital misconduct is defined by North Carolina law and includes many different behaviors, including:
Illicit sexual conduct (which includes numerous sexual acts, not just intercourse)
Abandonment
Reckless spending of the income or destruction
Waste, or concealment of assets
Adultery
Excessive use of alcohol or drugs to render the other spouse's life intolerable
Willful failure to provide necessary financial support according to one's means
Does Cheating Affect Alimony in North Carolina?
If the Court finds that the dependent spouse engaged in illicit sexual behavior during the marriage and prior to the date of separation, he or she is barred from receiving alimony.
If the Court finds that the supporting spouse engaged in illicit sexual behavior during the marriage and prior to the date of separation, the Court shall enter an award of alimony.
If both spouses engaged in illicit sexual behavior, the Court has full discretion to issue or deny an award for alimony.
Can an Alimony Award Be Modified or Terminated?
Under North Carolina law, once an alimony award is issued via Court Order, alimony may be modified or terminated at any time, based upon a motion to the Court and a showing of changed circumstances. The most common example is the cohabitation or remarriage of the supporting spouse. If a supporting spouse is receiving alimony and cohabitates, as defined by statute, or remarriage, the alimony award can be terminated.
Contact a Charlotte alimony attorney at Miller Bowles to determine whether you are entitled to an award of alimony, if you may be required to pay alimony, or if you would like to modify or cancel your alimony payments. We can be reached online or at (704) 810-1400.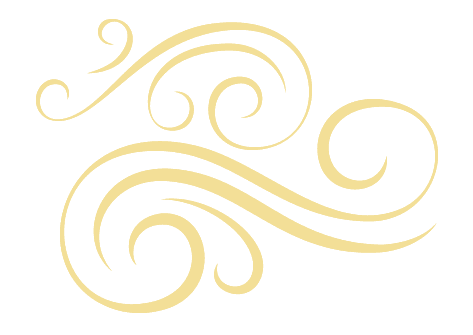 We Can Help You Decide on a Fair Agreement
Under North Carolina law, alimony is financial support provided by one spouse to the other. An award of alimony can be indefinite or can be in place for a fixed period of time. Long ago, alimony was only payable from a husband to wife to compensate her for time during the marriage, but current law states that alimony can be payable from a husband to wife or from a wife to husband.
---
Miller Bowles Cushing can provide you with a lawyer that has the experience, and skill needed to achieve a positive outcome.
Contact us online or call us at 704-810-1400 to schedule a consultation with a trusted Charlotte alimony lawyer today.
---
How do the North Carolina Courts Determine the Amount and Duration of an Alimony Award?
The judge will determine the duration and amount of alimony based on certain factors. In North Carolina, the judge is given wide discretion on how alimony is decided. He or She will base the decision on factors such as:
Marital misconduct, or cheating
Income of each spouse
Age
Emotional condition
Disability and social security
The duration of the marriage
One spouse's contribution to the education or earning power of the other
Lifestyle during the marriage
Education of each spouse
Debt and legal obligations of each spouse
Property bought during the marriage
Contributions as a homemaker
Needs of each spouse
Taxes
Division of assets and debts established for the divorce
"Both Kate and Brett helped me at a time when I was completely overwhelmed"

- Evelyn P

"Chris Miller and Brett Holladay were remarkable in their approach, plan and execution in my divorce case"

- Anupam P

"My highest praise to Nick Cushing…. 10 stars out of 5"

- Mei H

"Chris and his team were very thorough, professional and really helped in a time of need."

- Sara B.

"I knew that Katie genuinely cared about positive outcomes for me and my family and provided me with all of the options and guidance I needed to execute a difficult decision with confidence."

- Susan M
Contact Our Firm
Call 704-810-1400 or Fill Out this Form to Begin Your Case