 Alimony in NC
Are you considering filing for alimony in North Carolina? If so, you're likely wondering how the process works and what to expect. At Miller Bowles Cushing PLLC, we specialize in family law and have extensive experience helping clients in Charlotte with alimony and spousal support cases. We understand the complexities of divorce, and we are here to help you understand your rights and options when it comes to alimony. One of the most important aspects of a divorce settlement is alimony. At Miller Bowles Cushing PLLC, our experienced Charlotte alimony attorneys can help you if you are seeking alimony or trying to avoid paying it. We understand the complexities of alimony law in NC, and we will work hard to ensure that your rights are protected. We will review your case and provide you with the legal advice and guidance you need to make the best decisions for your future. We understand that divorce can be a difficult process, and our goal is to make it as stress-free as possible.
If you are seeking alimony or trying to avoid paying it, contact Miller Bowles Cushing PLLC today. Our Charlotte alimony attorneys will provide you with the legal guidance and support you need to make the best decisions for your future.
What Is Alimony?
Simply put, alimony is a form of financial support paid by one former spouse to the other. It is intended to help the recipient spouse become financially independent after a divorce. Alimony is designed to help the recipient spouse to maintain the same standard of living that they enjoyed during the marriage. Alimony can be paid in a lump sum or in monthly installments, and it can be paid for a set period of time or until the receiving spouse remarries.
How Do You Get Alimony in a NC Divorce?
The first step is to understand the laws in North Carolina. Each state has its own laws regarding alimony, and it is important to understand the laws in your state before you begin the process. In North Carolina, alimony (also known as spousal support) may be awarded during a divorce if the awarding spouse wishes to ensure the stability and well-being of the dependent spouse. Alimony in NC is granted on a case-by-case basis by taking into consideration factors such as length of marriage, age of each party, health, income earning capacity and possible tax implications. There are 16 factors in North Carolina that courts use to determine alimony (discussed below).
The ultimate goal is to make sure both parties are able to maintain similar or equal standards of living before and after the divorce is finalized. Before submitting an alimony request in NC, it is best recommended that both parties have already established a marital agreement through legal aid. This will help save time considering that each court process can take anywhere from three months up to one year to complete. We understand that the divorce process can be overwhelming, and we are here to help. If you have questions about alimony or any other aspect of the divorce process, please do not hesitate to contact us. We are here to provide you with the legal advice and guidance you need to make informed decisions.
Who Gets Alimony in a Divorce?
Who pays alimony? Generally, the spouse who earns more money or has more assets pays alimony to the spouse who earns less money or has fewer assets. The amount of alimony is based on the income and assets of each spouse, and it is usually determined by the court. While there is no hard and fast rule for who gets alimony in a divorce, the court may consider factors such as age, health, education, and employment history.
How to File for Spousal Support in NC
To file for spousal support in North Carolina, you must file a request with the district court handling your divorce proceedings. You must prove that you need financial assistance and your former spouse's ability to pay. The court will consider factors such as the length of the marriage, the income and earning potential of both parties and any other relevant circumstances.
NC Alimony Factors
Popular opinion suggests there is a calculator or "set" amount of alimony, but that is not the case under North Carolina law. Instead, the Court utilizes sixteen (16) different factors that the Court can use to determine both the duration and amount of any alimony award. The Court has wide discretion in issuing an alimony award based upon the Judge's opinion and findings of fact.
North Carolina courts use 16 factors to determine alimony in a divorce:
Instances of marital misconduct
Earning capacity
Age and mental, physical, and emotional condition
Sources of earned and unearned income, including disability and social security
The duration of the marriage
One spouse's contribution to the education or earning power of the other
How one spouse's earning power will affect the custodianship of a child
Quality of living spouses experienced during the marriage
Education of each spouse and ability to train for employment to meet basic living needs
Debt and legal obligations of each spouse
Property bought during the marriage
Contributions as a homemaker
Relative needs of a spouse
Tax ramifications of alimony for both parties
Any other economic circumstances the court deems relevant
The current division of assets established for the divorce
To issue an alimony award, the Court must first determine there is a "supporting spouse" and a "dependent spouse" and that the dependent spouse is actually financially dependent upon the other for support or that the dependent spouse is in substantial need of maintenance and support. The Court may use the actual earnings of the parties or earning capacity to establish a supporting or dependent spouse.
Types of Alimony in NC
There are two main types of alimony in NC: rehabilitative alimony and permanent alimony.
Rehabilitative alimony is intended to help a spouse become self-sufficient after a divorce. This type of alimony is typically awarded for a specific period of time and is based on the spouse's need for additional education, job training, or other assistance.
Permanent alimony is designed to provide long-term financial support for a spouse who is unable to become self-sufficient.
How Long Is Alimony Paid in NC?
If you are going through a divorce in North Carolina, you may be wondering how long alimony payments will last. The duration of alimony payments depends on the factors listed above. Unlike some other states, North Carolina does not have a specific formula or set of guidelines for determining the length or amount of alimony payments. Instead, alimony is determined on a case-by-case basis by the court, based on the unique circumstances of each divorce and judges have discretion in deciding how much and for how long alimony should be paid.
In general, however, alimony may be awarded for a period of time that allows the dependent spouse to become financially self-sufficient. This could mean that alimony payments may continue until the dependent spouse can support themselves through employment or other means, or until a significant change in circumstances occurs. Generally, alimony payments can range from a few years to a lifetime, depending on the circumstances of the case.
It's also important to note that alimony can be modifiable or non-modifiable, meaning that the terms of the alimony award may be changed or remain the same based on certain circumstances, such as a change in the dependent spouse's financial needs or the supporting spouse's ability to pay.
How Does Marital Misconduct Factor in NC Alimony?
Marital misconduct is defined by North Carolina law and includes many different behaviors, including:
Illicit sexual conduct (which includes numerous sexual acts, not just intercourse)
Abandonment
Reckless spending of the income or destruction
Waste, or concealment of assets
Adultery
Excessive use of alcohol or drugs to render the other spouse's life intolerable
Willful failure to provide necessary financial support according to one's means
Does Cheating Affect Alimony in North Carolina?
If the Court finds that the dependent spouse engaged in illicit sexual behavior during the marriage and prior to the date of separation, he or she is barred from receiving alimony.
If the Court finds that the supporting spouse engaged in illicit sexual behavior during the marriage and prior to the date of separation, the Court shall enter an award of alimony.
If both spouses engaged in illicit sexual behavior, the Court has full discretion to issue or deny an award for alimony.
Learn more about the rules of cheating and alimony in NC.
Can an Alimony Award Be Modified or Terminated?
Under North Carolina law, once an alimony award is issued via Court Order, alimony may be modified or terminated at any time, based upon a motion to the Court and a showing of changed circumstances. The most common example is the cohabitation or remarriage of the supporting spouse. If a supporting spouse is receiving alimony and cohabitates, as defined by statute, or remarriage, the alimony award can be terminated.
Failure to Pay Alimony in NC
In North Carolina, failing to pay court-ordered alimony can have serious consequences, including legal penalties and even incarceration. If a party fails to pay alimony, the other party can file a motion for enforcement with the court. The delinquent party will then be given a chance to make the overdue payments, and failing to do so may result in arrest or jail time. It's crucial for individuals to know their rights and obligations when it comes to alimony to avoid any legal trouble down the road.
Contact a Charlotte alimony attorney at Miller Bowles to determine whether you are entitled to an award of alimony, if you may be required to pay alimony, or if you would like to modify or cancel your alimony payments. We can be reached online or at (704) 810-1400.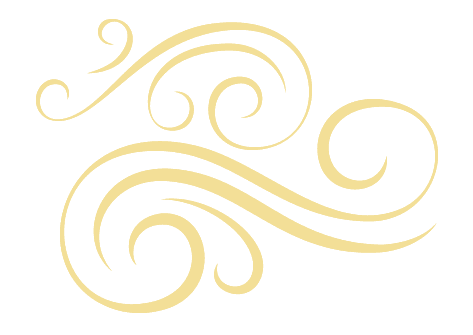 We Can Help You Decide on a Fair Agreement
Under North Carolina law, alimony is financial support provided by one spouse to the other. An award of alimony can be indefinite or can be in place for a fixed period of time. Long ago, alimony was only payable from a husband to wife to compensate her for time during the marriage, but current law states that alimony can be payable from a husband to wife or from a wife to husband. Miller Bowles Cushing can provide you with a lawyer that has the experience, and skill needed to achieve a positive outcome.
---
Contact us online or call us at 704-810-1400 to schedule a consultation with a trusted Charlotte alimony lawyer today.
---
"Chris Miller and Brett Holladay were remarkable in their approach, plan and execution in my divorce case"

- Anupam P

"My highest praise to Nick Cushing…. 10 stars out of 5"

- Mei H

"Chris and his team were very thorough, professional and really helped in a time of need."

- Sara B.

"I knew that Katie genuinely cared about positive outcomes for me and my family and provided me with all of the options and guidance I needed to execute a difficult decision with confidence."

- Susan M

"The ethics, personal client attention, and diligent client representation are well known within the local legal community."

- Jenny H.
Contact Our Firm
Call 704-810-1400 or Fill Out this Form to Begin Your Case