 Charlotte Prenuptial Agreements Lawyer
Protecting Your Assets and Future in North Carolina
At Miller Bowles Cushing PLLC, our experienced family law attorneys are dedicated to providing comprehensive legal guidance to clients in Charlotte seeking to protect their assets and plan for their future through prenuptial agreements. As the leading Charlotte prenuptial agreements lawyers, we recognize that every individual's situation is unique, and we are committed to tailoring our services to meet your specific needs. A prenuptial agreement can offer invaluable peace of mind as you embark on this new chapter in your life, and our firm is here to guide you through the process with expertise and care.
---
Call Miller Bowles Cushing PLLC today at (704) 810-1400 or contact us online to schedule a meeting with our prenuptial agreements attorney in Charlotte!
---
What is a Prenuptial Agreement?
A prenuptial agreement, often called a prenup, is a legally binding contract that couples enter before marriage. It outlines the rights, responsibilities, and distribution of assets and liabilities in the event of divorce, separation, or the death of one spouse. Prenuptial agreements allow individuals to establish a clear framework for handling financial matters, ensuring that both parties are protected and informed, regardless of how circumstances may change.
What Does a Prenuptial Agreement Cover?
Prenuptial agreements can cover a wide range of financial and property-related matters, customized to suit each couple's unique circumstances. Some of the key aspects that can be addressed in a prenup include:
Asset Division: A prenuptial agreement can specify how marital assets, such as properties, investments, and businesses, will be divided in the event of divorce or separation.
Debt Allocation: The agreement can outline how shared debts, such as mortgages or loans, will be divided between the parties.
Spousal Support: Prenups can establish whether spousal support or alimony will be provided in the event of a divorce and, if so, how the amount will be determined.
Inheritance and Estate Rights: Individuals with significant inheritances or family-owned assets can use prenuptial agreements to safeguard them and clarify how they will be treated in divorce or death.
Financial Responsibilities: Prenups can outline the financial responsibilities of each spouse during the marriage, including how expenses, bills, and financial decisions will be managed.
Property Division: The agreement can specify how property acquired during the marriage will be divided, ensuring that both parties know their rights and obligations.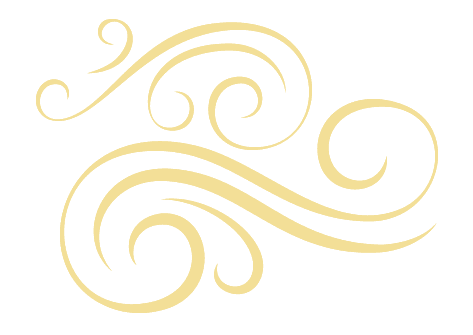 What are the Benefits of a Prenuptial Agreement?
Opting for a prenuptial agreement offers several advantages that can contribute to a more secure and harmonious marital journey:
Asset Protection: A prenup can shield valuable assets from disputes and lengthy legal battles in divorce or separation by clearly defining asset division and ownership.
Open Communication: Creating a prenuptial agreement encourages open and honest discussions about financial matters, promoting transparency and understanding between partners.
Preservation of Family Wealth: If one spouse brings significant family wealth or business interests into the marriage, a prenup can ensure that these assets remain within the family in case of divorce.
Reduced Uncertainty: Prenups provide a predetermined roadmap for handling financial matters, minimizing uncertainty and potentially saving both parties time and money in the long run.
Protection of Personal Privacy: In the unfortunate event of divorce, a prenuptial agreement can keep private financial details out of the public court record, maintaining the confidentiality of sensitive information.
Custody and Support Considerations: While prenups generally focus on financial matters, they can also include child custody and support arrangements provisions, providing added security for any children involved.
Contact Our Charlotte Prenuptial Agreements Attorney Today
In the ever-changing landscape of personal relationships, a prenuptial agreement can provide the stability and clarity needed to navigate the complexities of marriage and potential legal proceedings. At Miller Bowles Cushing PLLC, we have a proven track record of assisting couples in Charlotte with crafting prenuptial agreements that align with their unique needs and circumstances. Our skilled attorneys are dedicated to providing you with the guidance and support you need to make informed decisions that protect your interests and assets.
---
Contact Miller Bowles Cushing PLLC today to schedule a consultation with our prenuptial agreements lawyer in Charlotte!
---
"Chris Miller and Brett Holladay were remarkable in their approach, plan and execution in my divorce case"

- Anupam P

"My highest praise to Nick Cushing…. 10 stars out of 5"

- Mei H

"Chris and his team were very thorough, professional and really helped in a time of need."

- Sara B.

"I knew that Katie genuinely cared about positive outcomes for me and my family and provided me with all of the options and guidance I needed to execute a difficult decision with confidence."

- Susan M

"The ethics, personal client attention, and diligent client representation are well known within the local legal community."

- Jenny H.
Contact Our Firm
Call 704-810-1400 or Fill Out this Form to Begin Your Case