 Charlotte Guardianship Lawyer
Navigating Guardianship in North Carolina
At Miller Bowles Cushing PLLC, we are your dedicated team of legal professionals committed to serving the Charlotte community in matters related to guardianship. We understand that navigating the complex world of guardianship can be daunting, and that's where we step in. As leading Charlotte guardianship lawyers, we provide you with the expertise, support, and guidance you need to make informed decisions regarding guardianship matters in North Carolina.
---
Call Miller Bowles Cushing PLLC today at (704) 810-1400 or contact us online to schedule a meeting with our guardianship attorney in Charlotte!
---
What is Guardianship?
Guardianship is a legal relationship that arises when a court appoints an individual or entity to care for someone who cannot manage their personal or financial affairs due to incapacity. This person who is deemed incapacitated is often referred to as the "ward." Guardianship is a crucial legal tool that ensures the well-being and protection of individuals who cannot decide independently. It involves making decisions related to medical care, housing, finances, and more, always with the ward's best interests in mind.
Guardianship can be sought for minors and adults. For minors, it typically pertains to children whose parents cannot provide proper care. For adults, guardianship often arises when they face physical or mental health challenges that render them unable to make decisions in their best interest.
What are the Different Types of Guardianship in North Carolina?
In North Carolina, several types of guardianship are tailored to specific circumstances. Understanding the distinctions between these forms of guardianship is essential. Here are the primary types:
Guardianship of the Person: This type of guardianship involves making decisions about the ward's well-being, including healthcare, living arrangements, and day-to-day care. The person's guardian ensures that the ward's physical and emotional needs are met.
Guardianship of the Estate: When the ward has assets, property, or financial interests, guardianship of the estate is appointed to manage the ward's financial affairs. This includes handling the ward's income, assets, and financial obligations.
General Guardianship: General guardianship encompasses the person and the ward's estate, giving the guardian authority over personal care decisions and financial matters. This is typically necessary when the ward cannot manage any aspect of their life.
Limited Guardianship: A limited guardianship grants the guardian specific authority over certain aspects of the ward's life while leaving the ward with decision-making authority in other areas. This is often used when the ward can handle some aspects of their life but needs help in other areas.
Temporary Guardianship: Temporary guardianship is established for a specific period, often during an emergency or while a more comprehensive guardianship case is pending. It provides immediate protection for the ward's best interests.
Standby Guardianship: Standby guardianship allows for the appointment of a guardian to take over when a parent or guardian cannot fulfill their responsibilities. This type is primarily used to ensure continuity in caring for a child if a parent or guardian is temporarily or permanently incapacitated.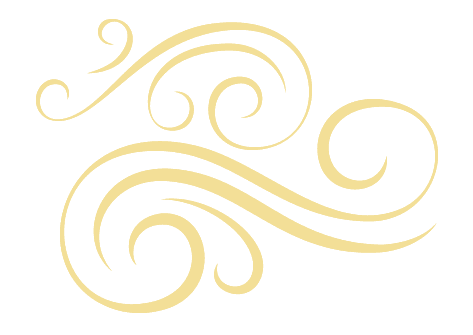 Becoming a Legal Guardian in North Carolina
Becoming a legal guardian in North Carolina is a process that requires adherence to the state's legal requirements. At Miller Bowles Cushing PLLC, we are here to guide you through this intricate process. Here are the essential steps to becoming a legal guardian:
Petition for Guardianship: The process typically starts with petitioning in the appropriate North Carolina court. This document outlines the reasons for seeking guardianship and provides information about the proposed guardian and the ward.
Notice to Interested Parties: Once the petition is filed, notice is given to interested parties, including family members, close friends, and the proposed ward. These parties have the opportunity to object to or support the guardianship.
Guardian Ad Litem Appointment: In some cases, the court may appoint a guardian ad litem to represent the ward's best interests. This independent party investigates the case and makes recommendations to the court.
Court Hearing: A hearing is scheduled to evaluate the need for guardianship. During the hearing, evidence is presented, witnesses may testify, and the court will decide based on the ward's best interests.
Appointment of Guardian: If the court finds guardianship necessary, it will appoint a guardian, specifying the type of guardianship (person, estate, or both) and the extent of the guardian's powers.
'Annual Reporting: Once appointed, guardians have ongoing responsibilities, including providing annual reports to the court on the ward's well-being and financial status.
At Miller Bowles Cushing PLLC, we can provide you with the legal expertise and support you need throughout this process. Our Charlotte guardianship lawyers are well-versed in North Carolina's guardianship laws. They can help you navigate the complexities of the legal system while ensuring that the ward's best interests are protected.
Contact Our Charlotte Guardianship Attorney Today
Guardianship is a crucial legal mechanism to protect individuals who cannot decide in their best interests. In North Carolina, various types of guardianships exist to address the unique needs of wards. Whether you're seeking guardianship for a minor an adult, or managing the estate of a ward, it's essential to understand the legal requirements and processes involved.
At Miller Bowles Cushing PLLC, we are your dedicated Charlotte guardianship lawyers, here to provide guidance, support, and expert legal representation. We understand that the journey through guardianship can be challenging, and we are committed to helping you make informed decisions that safeguard the well-being and best interests of your loved ones.
---
Contact Miller Bowles Cushing PLLC today to schedule a consultation with our guardianship lawyer in Charlotte!
---
"Chris Miller and Brett Holladay were remarkable in their approach, plan and execution in my divorce case"

- Anupam P

"My highest praise to Nick Cushing…. 10 stars out of 5"

- Mei H

"Chris and his team were very thorough, professional and really helped in a time of need."

- Sara B.

"I knew that Katie genuinely cared about positive outcomes for me and my family and provided me with all of the options and guidance I needed to execute a difficult decision with confidence."

- Susan M

"The ethics, personal client attention, and diligent client representation are well known within the local legal community."

- Jenny H.
Contact Our Firm
Call 704-810-1400 or Fill Out this Form to Begin Your Case