 Charlotte Divorce
Mediation Attorney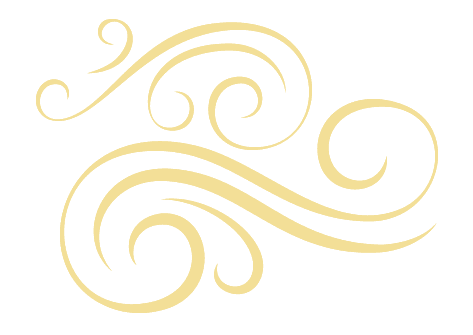 How Does Divorce Mediation Work in North Carolina?
Some state statutes and local rules require attempts of mediation on certain family law claims. One of the common ways to meet the mediation requirement is to participate in a private mediation with a certified mediator, and an attorney to represent your best interests.
The certified mediator serves as a neutral party whose goal is to assist both parties in reaching a settlement to resolve their case. In some cases, parties can settle all issues; in other cases, settlement can be reached on specific issues (i.e. child custody and child support), while the remaining issues are left unsettled (i.e. alimony and property distribution). The unsettled issues would proceed to trial in Court.
Mediation is an opportunity to resolve your divorce disputes in a way that is acceptable to you without the delay and risk involved in long and drawn out litigation and trial. Divorce mediation can take place at any time before or after your separation from your spouse.
Is Mediation Mandatory in North Carolina?
In certain situations, the judge will mandate mediation. Circumstances that would require mediation include child custody and equitable distribution trials.
Can You Bring Evidence to Mediation?
Yes, you can bring evidence to mediation. It could help the process overall. However, it is important to understand that the mediator does not have the power to adjudicate the specific matters. Only a judge can make formal judgements regarding the case. The job of the mediator is to help the couple come to an agreement.
What Happens if Mediation is Unsuccessful?
If divorce mediation cannot resolve all the necessary matters, then the couple will need to go to court. E­ach party will make a case for its side, and a judge will make the final decision. Do not hesitate to contact us for help.
Get Help From Our Certified Mediators
Miller Bowles Cushing is proud to have 3 Certified Mediators on our team – Chris Miller and Nick Cushing. Each of our mediators is an attorney with over 12 years of relevant legal experience. As your mediator, we will help you and your spouse work through all of the legal issues that need to be resolved. Mediation is cost-effective way to avoid having to go to Court and have a Judge make decisions about your family. Judges, attorneys, parties, and members of our legislature have learned that mediation works — that it helps resolve disputes early on and gives those who are most directly involved more control over outcomes.
Our Charlotte divorce mediation attorneys can be your advocate in negotiations and ensure that you receive a fair deal from the proceedings.
Finding a Mediator
Mediated settlement conferences are informal proceedings. Your mediator will meet with you, the other party, and your attorneys to help both of you discuss your disagreements. The mediator will work to open channels of communication, help clarify both parties' needs and positions, and explore settlement options with both of you. Unlike a trial, mediations are not open to the public.
A Hands-On Approach to Divorce
A successful mediation allows you to avoid the time and stress involved in lengthy litigation and trial and assures both you and the other party of an outcome that you find mutually acceptable. In addition, where children are involved, a successful mediation can sometimes mark a turning point in the parents' relationship. They may become motivated to communicate more effectively with the goal of cooperatively resolving future disputes, financial or otherwise, that arise as they parent from separate households. Many cases can be settled in mediation.
The Charlotte divorce mediation attorneys at Miller Bowles Cushing are skilled negotiators experienced in divorce mediation and can help you achieve a favorable resolution of your family law issue.
Contact us today at 704-810-1400 to schedule a consultation.
"Chris Miller and Brett Holladay were remarkable in their approach, plan and execution in my divorce case"

- Anupam P

"My highest praise to Nick Cushing…. 10 stars out of 5"

- Mei H

"Chris and his team were very thorough, professional and really helped in a time of need."

- Sara B.

"I knew that Katie genuinely cared about positive outcomes for me and my family and provided me with all of the options and guidance I needed to execute a difficult decision with confidence."

- Susan M

"The ethics, personal client attention, and diligent client representation are well known within the local legal community."

- Jenny H.
Contact Our Firm
Call 704-810-1400 or Fill Out this Form to Begin Your Case