 Estate Planning Lawyer Charlotte, NC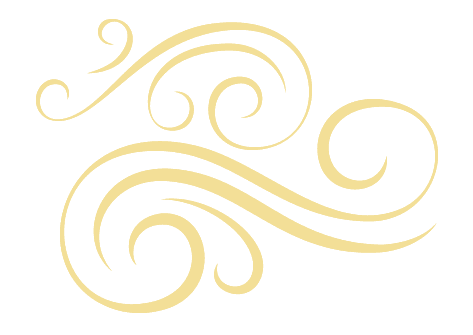 Last Will and Testament Process in North Carolina
Your last will and testament will act as the final say on how your assets and debts are distributed. Any person of sound mind, and 18 years of age or over, may make a Will. You do not need an attorney to start drafting your will, but it will need to be signed by the testator and attested by at least two competent witnesses, and notarized by a notary public.
If you pass away without a Will, your estate will pass through the intestacy statute, which provides for how your estate will be distributed to your heirs and lineal descendants, including your:
Spouse
Parents
Brothers
Sisters
Grandchildren
Any other family members
Leaving out details in a will often leads to fighting amongst relatives later on, which is why many people enlist a lawyer's assistance.
Your Will should provide for the disposition of your real property and personal property, and can even provide for a trust fund to be created for pets under North Carolina law. Certain types of accounts and property cannot be passed through a Will. This could include life insurance benefits, retirement benefits, and any other accounts or property which contains its own beneficiary designation.
Call us at (704) 810-1400 or contact us to schedule a consultation with an estate planning and will attorney in Charlotte, NC today.
Healthcare Power of Attorney
By appointing someone as your healthcare power of attorney, you are giving them the ability to make healthcare decisions on your behalf in the event you are unable to speak for yourself during a medical crisis. These decisions are entrusted to a person whom the principal believes will be willing and able to make medical decisions as they would make for themselves if the agent were able to speak for themselves in the situation.
This person who is appointed is called a health care agent. The agent is typically a close relative or family friend, and can also be a doctor who is familiar with the principal's health history. The principal can set limitations on the health care agent's powers, and can also provide that the health care agent's decisions will override any directives in their Living Will. As a health care agent, you are not promising or guaranteeing that you will make the final decisions in the event you are called to do so.
As long as you know you are appointed as someone's health care agent, you should keep the principal informed and updated on all your current contact information, including your cell phone number and mailing address. If you ever change your mind about your willingness or ability to act as a health care agent, you should contact the principal as soon as possible so that he or she may make any necessary updates or changes to their Healthcare Power of Attorney.
Living Will
In recent years there has been much discussion about what to do with a person who is in need of life-prolonging medical care, but has little chance of ever waking. A living will can help prevent this dilemma. In a living will, you have the opportunity to give doctors instructions regarding your medical care in the event that you are rendered incapable of doing so in person. You may have heard of this referred to as an advance directive, health care directive, or a physician's directive, but they all serve the same purpose. You should talk to your doctor about what the terms in the Living Will mean. It is also advisable to talk to your family members, friends, and others you trust about your choices.
Living Wills and Healthcare Power of Attorney appointments are often executed together, and can provide for either to "trump" the other in the event both are available in situations in which you are unable to make your own wishes known. We encourage clients to register their Living Will with the Secretary of State so that your wishes can be accessed easily by your healthcare providers.
Miller Bowles Cushing PLLC
Estate Planning Legal Counsel
There is much you need to consider when planning your estate and just thinking about it may feel overwhelming. This is not something you need to figure out alone. The will lawyers of Miller Bowles Cushing can help you manage your estate and plan your will so that every last detail will be taken care of. Our team is vastly experienced in estate planning and knows which assets and details people frequently overlook when making these important decisions. Call us today at (704) 810-1400 to start discussing your estate. Here at Miller Bowles Cushing we offer you an estate planning and will attorney in Charlotte, NC with the experience, skill, and dedication to help with your North Carolina Will, Living Will, or Healthcare Power of Attorney.
To create a solid will that covers all the important details, call the Charlotte estate planning attorneys from our team here at Miller Bowles. You can reach us at (704) 810-1400.
"Chris Miller and Brett Holladay were remarkable in their approach, plan and execution in my divorce case"

- Anupam P

"My highest praise to Nick Cushing…. 10 stars out of 5"

- Mei H

"Chris and his team were very thorough, professional and really helped in a time of need."

- Sara B.

"I knew that Katie genuinely cared about positive outcomes for me and my family and provided me with all of the options and guidance I needed to execute a difficult decision with confidence."

- Susan M

"The ethics, personal client attention, and diligent client representation are well known within the local legal community."

- Jenny H.
Contact Our Firm
Call 704-810-1400 or Fill Out this Form to Begin Your Case