 Charlotte Separation
Lawyer
North Carolina Separation Agreement Laws
In North Carolina, legal separation occurs when a husband and wife physically separate from one another and at least one person does so with the intent to live separate and apart from the other thereafter. Many people assume a written document is necessary to be "legally separated" under North Carolina law, but there is no such requirement.
Separation Agreements in North Carolina
Separation agreements are common legal documents used in North Carolina by couples who are separating. These agreements allow couples to make important decisions about their separation, including child custody arrangements, alimony payments, and the division of property. Although not required by law, separation agreements can provide a clear understanding of each party's rights and responsibilities as they move forward with their lives. Additionally, these agreements can simplify the divorce process by addressing many of the issues that would otherwise need to be decided in court. It is important to seek the guidance of an experienced Charlotte separation attorney when creating a separation agreement to ensure that both parties' interests are protected.
How to File for Separation in NC
First, you must live apart from your spouse to be considered separated. Sleeping in different bedrooms or even sleeping in a basement does not constitute separation. The Court has even found that a spouse living in a detached garage apartment was not separated because they regularly entered the former marital home. The best way to establish separation is for one spouse to physically move out of the home.
Second, only one spouse must intend for the parties to remain separate and apart thereafter. If one party does not wish to be separated, they cannot withhold approval of the separation after different residences are established.
Additionally, North Carolina law does allow married persons to enter into a contractual agreement to resolve all of the rights which arise out of marriage. This contract is often referred to as a Separation Agreement. The primary purpose of a Separation Agreement is to set forth the parties' intent to live separate and apart thereafter and to document any agreement reached on the marital rights created as a result of marriage, which include settlement of marital property (also known as equitable distribution), spousal support and alimony, child custody, and child support.
For Legal Separation in NC to Be Valid:
The agreement must be acknowledged in writing
The Separation Agreement must not be inconsistent with public policy
The agreement must be signed by both spouses before an authorized notary public;
The agreement must be executed after the parties have physically separated from one other or must be executed in anticipation of immediate separation.
For help creating a separation agreement that protects your best interests, contact our Charlotte attorneys from Miller Bowles Cushing at (704) 810-1400.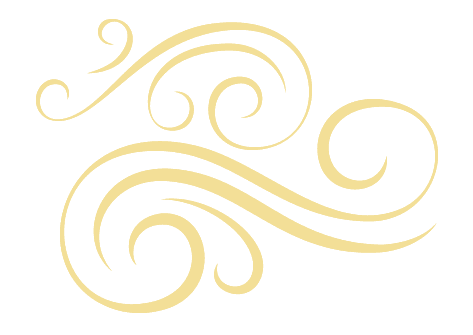 What is Divorce from Bed & Board?
Divorce from Bed and Board creates an exception to the "separate and apart with the intent to remain separate thereafter" standard. With a finding of fault, the Court can grant a request for Divorce from Bed and Board, which establishes a date of separation whether physical separation has occurred or not. This claim does not dissolve a marriage but allows for the establishment of a date of separation and if commonly used in cases where finances prevent a physical separation, but fault can be proven.
Breach of Separation Agreement Contract
A Separation Agreement is an enforceable contract; however, its enforcement mechanisms differ from a court decision and court order. The most common recourse if your spouse violates the Separation Agreement is to file a lawsuit for breach of contract and request the court order he or she to specifically perform as provided in the Separation Agreement. In many cases, this court process can take months, if not a year or more before resolution, making all the more important to have an attorney assist you.
Contact Us Today for Help Drafting an Agreement
Because a Separation Agreement may not include terms inconsistent with public policy, spouses may not agree and a Separation Agreement may not include, for example, a waiver of child support when a child or children are clearly in need of financial support from one parent.
Many people seek a Separation Agreement as a time-saving and cost-effective method to resolve all of the rights arising out of marriage in lieu of filing a lawsuit and pursuing a judicial determination of each issue, which can often take months or longer and be an expensive endeavor.
While a Separation Agreement can save substantial time and expense as compared to litigation, it is a mutually-entered contract which requires agreement by both parties, one of the elements that differs from divorce. No one can force the other party to execute a Separation Agreement, so even with the best intentions, one spouse may obstinately refuse to reach a settlement of all marital issues.
The separation agreement attorneys at Miller Bowles Cushing can help you determine whether a separation agreement is necessary in your case, and if one is, can draft and negotiate the terms of the agreement. We have a notary public on staff who is available to certify your signature on the agreement.
To schedule a confidential consultation with a attorney in Charlotte about further Separation Agreement, please contact us here at Miller Bowles Cushing. Call us at (704) 810-1400.
"Chris Miller and Brett Holladay were remarkable in their approach, plan and execution in my divorce case"

- Anupam P

"My highest praise to Nick Cushing…. 10 stars out of 5"

- Mei H

"Chris and his team were very thorough, professional and really helped in a time of need."

- Sara B.

"I knew that Katie genuinely cared about positive outcomes for me and my family and provided me with all of the options and guidance I needed to execute a difficult decision with confidence."

- Susan M

"The ethics, personal client attention, and diligent client representation are well known within the local legal community."

- Jenny H.
Contact Our Firm
Call 704-810-1400 or Fill Out this Form to Begin Your Case