 Charlotte Collaborative Divorce Attorney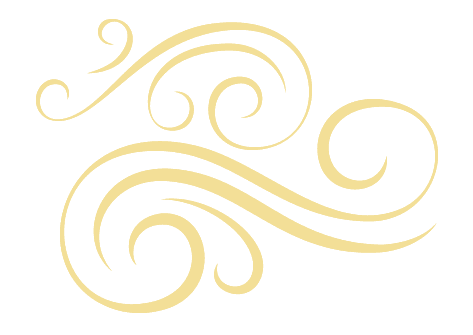 The Advantage of a Collaborative Divorce in North Carolina
What Is the Collaborative Divorce Process?
You will be supported by professionals with the right expertise to guide and inform you along the way. The results are legally binding agreements that resolve the issues facing you and your family. The Collaborative process preserves your privacy and dignity while giving you the best possible chance at resolving your disputes respectfully.
Collaborative Practice differs from conventional divorce in 3 important ways:
You and your spouse or partner, along with your Collaborative Professional Team, pledge in writing not to go to Court.
You and your spouse or partner, rather than a Judge, decide what is best for you and your family.
Respectful, face to face conversations between you and your spouse or partner, along with the support and guidance of your Collaborative Professional Team, lead to a legally binding, long lasting settlement.
You and your spouse will work with your Collaborative team in a series of face-to-face meetings, at the pace that is right for you. You will maintain open communication, and information will be shared freely. Together, using a problem-solving approach, you can find long-lasting solutions.
---
Miller Bowles Cushing partner Chris Miller is certified Collaborative Law attorneys in Charlotte, trained and experienced in this new and rapidly expanding area of law. Call (704) 810-1400 or contact us online to schedule a consultation.
---
Can I File for Divorce Outside of Court?
Because the collaborative process does not involve the court, parties are not bound by litigation deadlines or the pressure of mandatory hearings and trials. This allows parties to work at their own pace towards settlement and take additional time where needed.
For example, if the parties feel a child is having difficulties adjusting to the separation, the collaborative process can adjust timelines and allow more time for the collaborative child therapist to work with the child before the parties are forced to make long-term decisions on a custody schedule.
Alternatively, a court hearing date on child custody is set and moves forward regardless of whether the children or parents are emotionally ready to do so.
The Collaborative Contract
Collaborative Law Divorce is different than other types of mediation or negotiation because of the Collaborative Contract.
At the beginning of the Collaborative Law Divorce process, both spouses and their attorneys execute a written contract which requires:
Good faith negotiation
An open and honest disclosure of issues and facts
And a voluntary exchange of financial and other pertinent information and documents
The Collaborative Contract also states that if one spouse wishes to end the collaborative process and pursue court action, the collaborative divorce attorneys for both parties must end the representation and terminate their relationship with the spouse. As a result, spouses are incentivized to continue to work towards settlement rather than pursuing court action as an emotional reaction.
What Is Collaborative Law Divorce?
Collaborative Law Divorce is a new and unique approach to family law that seeks to eliminate the adversarial court process and commits to reaching a deeper and long-lasting resolution to the end of a marriage.
Parties that commit to the Collaborative Law Divorce process agree to negotiate and work towards a comprehensive settlement of:
Equitable distribution
And alimony without litigation before the court
The core theme of Collaborative Law Divorce is that when parties stop being adversaries and instead focus on the long-term emotional, psychological, and financial health of both spouses and their children, everyone will achieve a much more satisfying outcome.
Contact Miller Bowles Cushing Today
Miller Bowles Cushing attorney Chris Miller is certified by the International Academy of Collaborative Professionals (IACP), and utilize the Collaborative Practice.
The International Academy of Collaborative Professionals is an international community of legal, mental health, and financial professionals working in concert to create client-centered processes for resolving conflict. The preceding information can be found in the IACP E-brochure here: IACP E-brochure.
---
If you would like to learn more about the Collaborative Law Divorce process, please contact Miller Bowles Cushing today. Call us at (704) 810-1400 to schedule a consultation with a certified Charlotte collaborative divorce attorney.
---
"Chris Miller and Brett Holladay were remarkable in their approach, plan and execution in my divorce case"

- Anupam P

"My highest praise to Nick Cushing…. 10 stars out of 5"

- Mei H

"Chris and his team were very thorough, professional and really helped in a time of need."

- Sara B.

"I knew that Katie genuinely cared about positive outcomes for me and my family and provided me with all of the options and guidance I needed to execute a difficult decision with confidence."

- Susan M

"The ethics, personal client attention, and diligent client representation are well known within the local legal community."

- Jenny H.
Contact Our Firm
Call 704-810-1400 or Fill Out this Form to Begin Your Case