 Charlotte Contested Divorce Lawyer
Experienced Representation for Contested Divorces in North Carolina
Divorce's emotional and legal complexities can become overwhelming when the bonds that once united a couple begin to unravel. At Miller Bowles Cushing PLLC, we specialize in providing steadfast guidance and expert representation for individuals facing the challenges of a contested divorce in Charlotte, North Carolina. Our seasoned attorneys are dedicated to helping you navigate this difficult journey while protecting your rights and interests.
---
Call Miller Bowles Cushing PLLC today at (704) 810-1400 or contact us online to schedule a meeting with our contested divorce attorney in Charlotte!
---
What is a Contested Divorce?
A contested divorce is a legal process in which the spouses do not agree on one or more crucial aspects of their divorce settlement. These aspects may include property division, child custody, spousal support, and other related matters. In contrast to an uncontested divorce, where both parties agree on all terms, a contested divorce involves negotiation, legal proceedings, and potentially a trial to resolve the disputes.
What are the Requirements for a Contested Divorce in North Carolina?
In North Carolina, the process of obtaining a contested divorce involves several steps, and specific requirements must be met:
Separation Period: North Carolina law mandates that spouses live separately and apart for at least one year before filing for divorce. This separation period ensures that reconciliation is impossible and allows both parties to settle any issues outside court.
Legal Grounds: North Carolina recognizes only one ground for divorce – a one-year separation. This means that regardless of the reasons for the marriage breakdown, the parties must meet the requirement of living apart for at least a year before filing for divorce.
Filing a Complaint: To initiate a contested divorce, one spouse must file a Complaint for Divorce in the appropriate county court. This legal document outlines the grounds for divorce, along with the issues that are being contested.
Serving the Complaint: The filed Complaint must be formally served to the other spouse. This ensures that both parties are aware of the legal proceedings and have the opportunity to respond.
Response and Counterclaims: The responding spouse has a specified time to file an Answer to the Complaint. They may also file counterclaims if they have additional issues to contest.
Discovery and Negotiation: With the assistance of legal counsel, both parties engage in the discovery process, gathering evidence and information relevant to the contested issues. Negotiation and mediation may be attempted to reach a settlement agreement before trial.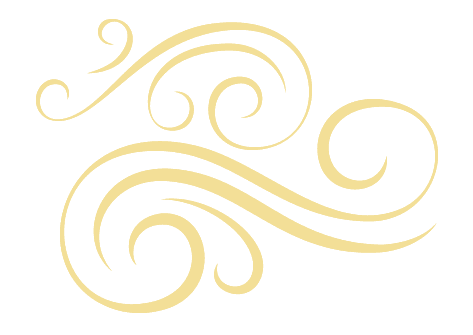 How Long Does a Contested Divorce Take?
The duration of a contested divorce can vary widely based on several factors, including the complexity of the issues, the willingness of both parties to cooperate, and the court's schedule. On average, a contested divorce in North Carolina may take several months to over a year to reach a resolution.
The process typically involves the following stages:
Filing and Response: The initial filing and response period can take a few weeks to a few months, depending on how quickly the necessary paperwork is prepared and served.
Discovery and Negotiation: This stage can be one of the lengthiest, involving several months of exchanging information, conducting depositions, and attempting to settle through negotiation or mediation.
Pre-Trial Procedures: If a settlement is not reached, pre-trial procedures, including case management conferences and pre-trial motions, may extend the timeline.
Trial Preparation: As the trial date approaches, both parties and their attorneys prepare for the trial by finalizing evidence, witness lists, and legal arguments.
Trial: The trial itself can range from a few days to several weeks, depending on the complexity of the issues and the number of witnesses involved.
Judgment and Appeals: The judge will issue a judgment after the trial. Either party may have the right to appeal the decision, which can extend the process further.
Contact Our Charlotte Contested Divorce Attorney Today
Navigating a contested divorce can be emotionally and legally challenging. At Miller Bowles Cushing PLLC, we understand the complexities involved in Charlotte contested divorces, and our experienced attorneys are dedicated to guiding you through every step of the process. We provide expert legal representation and compassionate support during this difficult time. Our commitment is to protect your rights, advocate for your best interests, and work tirelessly to achieve a resolution that enables you to move forward confidently.
---
Contact Miller Bowles Cushing PLLC today to schedule a consultation with our contested divorce lawyer in Charlotte!
---
"Chris Miller and Brett Holladay were remarkable in their approach, plan and execution in my divorce case"

- Anupam P

"My highest praise to Nick Cushing…. 10 stars out of 5"

- Mei H

"Chris and his team were very thorough, professional and really helped in a time of need."

- Sara B.

"I knew that Katie genuinely cared about positive outcomes for me and my family and provided me with all of the options and guidance I needed to execute a difficult decision with confidence."

- Susan M

"The ethics, personal client attention, and diligent client representation are well known within the local legal community."

- Jenny H.
Contact Our Firm
Call 704-810-1400 or Fill Out this Form to Begin Your Case