 Charlotte Postnuptial Agreement Lawyer
Crafting Tailored Postnups in North Carolina
In the marriage journey, couples may face circumstances that lead them to reevaluate their financial and legal arrangements. At Miller Bowles Cushing PLLC, we specialize in providing comprehensive legal solutions to meet the unique needs of our clients in Charlotte. One such solution is the postnuptial agreement, a powerful tool that allows couples to redefine their financial obligations and protect their assets even after saying, "I do."
---
Call Miller Bowles Cushing PLLC today at (704) 810-1400 or contact us online to schedule a meeting with our postnuptial agreement attorney in Charlotte!
---
What is a Postnuptial Agreement?
A postnuptial agreement, often referred to simply as a "postnup," is a legal contract created by a married couple after they've already tied the knot. Like a prenuptial agreement crafted before marriage, a postnup outlines the division of assets and liabilities in case of a separation, divorce, or other significant life changes. These agreements can address various financial matters, allowing couples to determine their futures on their terms.
What Does a Postnuptial Agreement Cover?
Postnuptial agreements can cover a variety of financial and property-related topics. While the specifics may vary depending on the couple's circumstances, some common areas that can be addressed in a postnup include:
Asset Division: Clearly defining how assets such as real estate, investments, business interests, and personal property will be divided in the event of divorce or separation.
Debt Responsibility: Outlining how existing debts and future financial obligations will be allocated between spouses.
Alimony and Spousal Support: Specifying the amount and duration of spousal support payments in case of divorce can offer clarity and reduce potential disputes.
Inheritance Rights: Determining how inheritance and potential future inheritances will be handled within the marriage and upon its dissolution.
Financial Management: Detailing financial responsibilities, budgeting, and saving strategies during the marriage.
Business Ownership: Addressing the treatment of shared business interests, protecting the business from conflicts arising from marital issues.
Custody and Support: While postnups typically don't cover child custody arrangements, they can include provisions related to child support, college tuition, and other child-related expenses.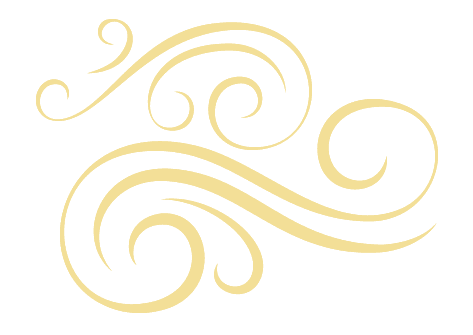 What are the Benefits of a Postnuptial Agreement?
Opting for a postnuptial agreement offers several advantages for couples looking to secure their financial future:
Protection and Certainty: A well-crafted postnup clearly outlines each spouse's financial rights and responsibilities, reducing uncertainty during potentially difficult times.
Personalization: Postnups are customizable to each couple's unique circumstances and can be adjusted over time to accommodate changes in the relationship or financial situation.
Conflict Prevention: By addressing potential financial disputes in advance, couples can minimize conflicts and legal battles in the event of a divorce or separation.
Preservation of Family Wealth: Postnuptial agreements can help safeguard family assets, heirlooms, and intergenerational wealth from being subject to division in divorce proceedings.
Support for Blended Families: In cases of second marriages or blended families, postnups can protect both current and future children's financial interests.
Contact Our Charlotte Postnuptial Agreement Attorney Today
At Miller Bowles Cushing PLLC, we recognize that every marriage is unique, and the financial circumstances of each couple deserve careful consideration. Our experienced Charlotte postnuptial agreement lawyers are dedicated to helping you navigate the complexities of postnup agreements with expertise and compassion. We work collaboratively with our clients to create tailored legal solutions that reflect their values and protect their futures. When you choose Miller Bowles Cushing PLLC, you choose a steadfast partner in securing your financial well-being.
---
Contact Miller Bowles Cushing PLLC today to schedule a consultation with our postnuptial agreement lawyer in Charlotte!
---
"Chris Miller and Brett Holladay were remarkable in their approach, plan and execution in my divorce case"

- Anupam P

"My highest praise to Nick Cushing…. 10 stars out of 5"

- Mei H

"Chris and his team were very thorough, professional and really helped in a time of need."

- Sara B.

"I knew that Katie genuinely cared about positive outcomes for me and my family and provided me with all of the options and guidance I needed to execute a difficult decision with confidence."

- Susan M

"The ethics, personal client attention, and diligent client representation are well known within the local legal community."

- Jenny H.
Contact Our Firm
Call 704-810-1400 or Fill Out this Form to Begin Your Case