 Contact Our Charlotte Child Support Lawyer!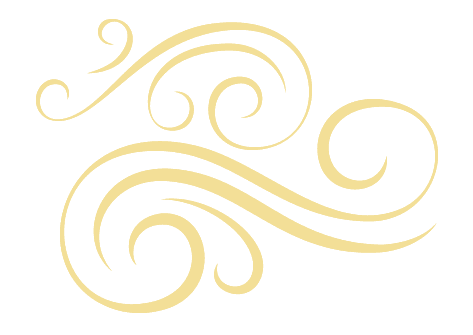 What Are the Child Support Guidelines in Charlotte, NC?
Charlotte, NC, has instituted a presumed child support calculation called the Child Support Guidelines in North Carolina. These guidelines for child support help determine appropriate financial support from one parent to the other. While the Guideline calculation is a presumptive amount, either parent can ask the Court in Charlotte to deviate upward or downward from the Guideline child support obligations.
NC Child Support is set forth under three (3) different child support calculations based on the number of overnights the child spends with each parent.
Worksheet A Calculation is used when one parent has "primary custody," and the other parent has the child for less than 123 overnights per year.

Worksheet B Calculation is used when both parents have "shared custody," and each have the child for at least 123 overnights per calendar year.
Worksheet C Calculation is used when parents have "split custody" of two or more children. For example, a parent has primary custody of one or more children. The other parent has primary custody of one or more children.
---
Click here to view the Full View the Child Support Guidelines and tables for North Carolina.
---
How Is Child Support Calculated?
North Carolina child support is calculated by factoring in each parent's gross monthly income from all sources, the number of children calculated for child support, and the number of overnights each child spends with each parent (based on whether your estimate will be made on a Worksheet A, Worksheet B, or Worksheet C). Child support in NC is also calculated on whether either parent has another child for whom they are responsible for supporting, payment of health insurance premiums, work-related child care costs, and other extraordinary expenses the parent pays child support.
Modification of Child Support
Either parent in a child support case can ask the Court to modify the child support payments. The Court must find that a substantial change in circumstances has occurred since the entry of the previous child support order. If at least three years have passed since a parent entered the last child support order, and a new calculation of child support shows a difference of 15% or more between the old and new child support amount, a substantial change in circumstances is presumed.
In other cases when three years have not passed since the previous order was entered, a substantial change in circumstances can be shown when any of the factors that go into a North Carolina child support calculation change–that being either parent's gross monthly income, responsibility for other children, change in the child custody schedule, the child's extracurricular activities new amounts for health insurance premiums or work-related child care expenses, as well as extraordinary fees.
Call Our Family Attorneys Today for Help Submitting a Child Support Modification Request
Suppose you have been paying or receiving child support in Charlotte or elsewhere in NC from a Separation Agreement or other out-of-court settlement. In that family law case, you have the right to ask the Court to change your child support payments. In those cases, the Court in NC will consider whether the amount of child support being paid is reasonable in light of the child support guideline calculation.
Conversely, Suppose you have not been receiving child support from your child's other parent. In that case, you may be able to claim retroactive child support. The Court can consider how much child support should have been paid under the guidelines when making a retroactive child support award.
For More Information About a Future or Impending Case for Child Support, We Can Provide You With a Charlotte Child Support Attorney in NC to Help You Out. Call

(704) 810-1400

Today.
"Chris Miller and Brett Holladay were remarkable in their approach, plan and execution in my divorce case"

- Anupam P

"My highest praise to Nick Cushing…. 10 stars out of 5"

- Mei H

"Chris and his team were very thorough, professional and really helped in a time of need."

- Sara B.

"I knew that Katie genuinely cared about positive outcomes for me and my family and provided me with all of the options and guidance I needed to execute a difficult decision with confidence."

- Susan M

"The ethics, personal client attention, and diligent client representation are well known within the local legal community."

- Jenny H.
Contact Our Firm
Call 704-810-1400 or Fill Out this Form to Begin Your Case