 Divorce Attorney in Charlotte, NC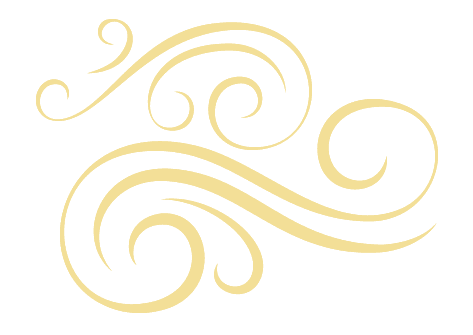 What Are North Carolina's Divorce Laws?
Understanding No-Fault Divorce in NC
North Carolina is a "no-fault" state. This means that either spouse can file for and ask the Court to enter a Divorce Judgment to officially and lawfully end the marriage without the consent of the other party, without the signature of the other party, and without a finding that one spouse is at fault for the end of marriage.
What is Absolute Divorce in NC?
An absolute divorce is the process for legally ending a marriage. Before the North Carolina Court can grant your divorce, you must meet the following requirements:
(a) You physically separate from your spouse.
(b) You live separately and apart from one another with one spouse having the intent to remain separate.
(c) You actually live separate and apart from one another for at least 366 days.
(d) Either you or your spouse must be a resident of North Carolina for at least six (6) months prior to the date of filing the Complaint for Divorce.
Do I Need an Attorney to Get Divorced in the State of North Carolina?
Whether you are considering divorce or have already made your final decision, you are going to need an experienced legal advocate on your side. That's where the Charlotte divorce attorney of Miller Bowles Cushing can help. With our more than 35 years of combined experience, we can help you through this difficult time by representing your interests and fighting for everything you deserve.
---
Contact our Charlotte divorce attorney at Miller Bowles Cushing by (704) 810-1400 calling today!
---
What Is the Concept of "Separate and Apart?"
Many North Carolinians ask what it means to live "separate and apart" and what may and may not qualify as legal separation to begin the 366-day waiting process.
Our Courts have repeatedly ruled that to be "separate and apart," spouses must live in separate residences from one another and one spouse must do so with the intent to remain separate and apart thereafter.
For example, sleeping in separate bedrooms or one spouse sleeping on the couch in the same home does not qualify as "separate and apart" to begin the 366-day waiting period.
What Legal Issues Must be Resolved Before Divorce Judgement?
While the process for obtaining a Divorce Judgment is often a straightforward process, the entry of the Divorce Judgment is an important event which affects legal rights and can have catastrophic repercussions if you do not plan and prepare.
Because the Divorce Judgment terminates all marital rights between the spouses, if a claim for alimony or equitable distribution has not been filed with the Court before the Divorce Judgment is entered, those claims are forever barred.
There are many factors people fail to consider when undergoing divorce:
Shared insurance policies will need to be separated.
Paying alimony will provide tax breaks, while receiving alimony must be reported as taxable income.
You should have your most valuable assets appraised to help you determine what is most worth fighting for.
You could be held responsible for debt accrued by your soon to be ex-spouse.
As Charlotte divorce attorneys, we've proven we understand the complexities of these cases. We can help you navigate the numerous pitfalls of divorce so that you are not blind sighted when the day comes to make final decisions.
---
Contact our Charlotte divorce attorney by calling (704) 810-1400 today to schedule your consultation!
---
You Might Also Be Interested In...
"Chris Miller and Brett Holladay were remarkable in their approach, plan and execution in my divorce case"

- Anupam P

"My highest praise to Nick Cushing…. 10 stars out of 5"

- Mei H

"Chris and his team were very thorough, professional and really helped in a time of need."

- Sara B.

"I knew that Katie genuinely cared about positive outcomes for me and my family and provided me with all of the options and guidance I needed to execute a difficult decision with confidence."

- Susan M

"The ethics, personal client attention, and diligent client representation are well known within the local legal community."

- Jenny H.
Contact Our Firm
Call 704-810-1400 or Fill Out this Form to Begin Your Case