 Charlotte Child Custody Lawyer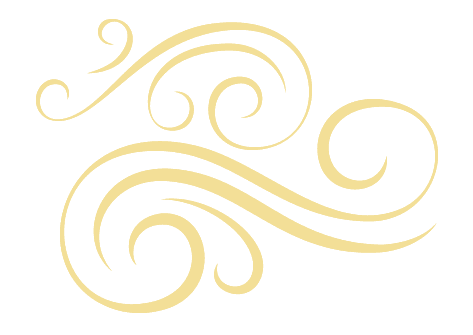 How to Get Custody of a Child in NC
Just as your child is unique, each case is unique. The Charlotte courts will look at all factors to decide what is in the best interests of the children. It is the legal determination, either by agreement of the parents or by order of the court, for where and how minor children will be raised. If the parties are not able to reach a settlement, the issue of child custody will be heard by one of our Family Court Judges, who will determine and decide child custody in Charlotte.
To that end, almost any topic can be relevant to determine child custody, including:
All information about both parents and their homes
Work schedules and availability to care for children
The historical caregiving by each parent
Both parents and the child's medical issues
Any other issue the Court believes is necessary to best promote the interests and welfare of the child
Parents often state that determining child custody is the most stressful part of family law separation. Here at Miller Bowles Cushing, our legal team of Charlotte child custody lawyers knows what can be asked when child custody is decided. We want to listen to your situation and assist you in deciding the best course of action for a successful outcome in the best interests of you and your child.
---
Make sure you have an experienced family law attorney backing you during child custody proceedings. Call

704-810-1400

today for a private consultation with our Charlotte child custody lawyers serving Mecklenburg County.
---
In a North Carolina child custody case, we generally refer to two different types of child custody:
Legal Child Custody – Legal child custody is the decision-making power of each parent to decide long-term issues for a child such as where the child goes to school, what doctors they see and what medical treatment they may receive, what religion they will be taught, and any other matters of lasting significance.
Physical Child Custody – Physical child custody is just what it sounds like–where the child is physically located each night. Most child custody arrangements are considered joint custody, even if one parent has substantially more time with a child than the other. Several years ago, the North Carolina court began referring to most custody arrangements as "joint custody" and instead identifying a "primary" custodial parent and a "secondary" custodial parent.
Emergency Child Custody in Charlotte
In certain cases, parents may seek an expedited determination of child custody. When there is a substantial risk of bodily harm or sexual abuse to a child or substantial risk a child will be abducted or removed from North Carolina to evade the Court's jurisdiction, a parent may seek emergency child custody. Emergency child custody is awarded only in rare situations in which there is concrete danger to the child.
Where there is not an emergency but an expedited child custody decision is warranted, parents may seek a temporary parenting arrangement hearing. In situations of parental relocation, repeated "snatching" of a child, or drug or alcohol abuse issues by a parent, the Court may conduct a brief hearing to enter a temporary child custody order.
When Can I Modify Child Custody?
Under North Carolina law, the Court has jurisdiction over all minor children until they reach age 18. Because the Court must act in the "best interests" of the minor child, the Court always has the ability to modify child custody. Often, custody orders are labeled "permanent", but the Court never loses the power to change that order as long as your child is still a minor.
To modify child custody, the Court must find there has been a substantial change in circumstances affecting the minor child since the entry of the prior court order. Some examples of a substantial change are changes in a parent's work schedule or living arrangement, interference by one parent with the visitation schedule, or changes in your child's educational or medical needs.
NC Custody Laws for Fathers
Does NC Favor Mothers in Custody Cases?
No, North Carolina has abolished any presumption over the mother or father. Instead, remember that the courts in NC must use the child's best interest in determining custody. If neither parent is deemed "unfit" for custody, then the courts will not automatically favor one parent over the other due to gender.
If the father and mother are not married, then the father's paternity will need to be established. This can be done through an Affidavit of Parentage form that both parents sign, or legal action can be taken to establish paternity with genetic testing.
What Makes a Parent Unfit in NC?
A legal definition of an unfit parent in NC is when the parent, through their behavior, fails to provide proper guidance, care, or support for their child. In addition, if there are abuse, neglect, or substance abuse issues, that parent will be considered unfit.
What Age Can a Child in NC Decide Which Parent to Live With?
There is no age for a child to decide which parent to live with in NC. But unfortunately, divorce requires many determinations, and none is more important than child custody issues in NC.
---
If you're looking for more help on a future or impending child custody case, feel free to contact our Charlotte child custody lawyers serving Mecklenburg County today at (704) 810-1400.
---
Related Reading
"Chris Miller and Brett Holladay were remarkable in their approach, plan and execution in my divorce case"

- Anupam P

"My highest praise to Nick Cushing…. 10 stars out of 5"

- Mei H

"Chris and his team were very thorough, professional and really helped in a time of need."

- Sara B.

"I knew that Katie genuinely cared about positive outcomes for me and my family and provided me with all of the options and guidance I needed to execute a difficult decision with confidence."

- Susan M

"The ethics, personal client attention, and diligent client representation are well known within the local legal community."

- Jenny H.
Contact Our Firm
Call 704-810-1400 or Fill Out this Form to Begin Your Case